National Electricity Market
The National Electricity Market (NEM) is comprised of five physically connected regions on the east coast of Australia:
Queensland
New South Wales (which includes the ACT)
Victoria
Tasmania
South Australia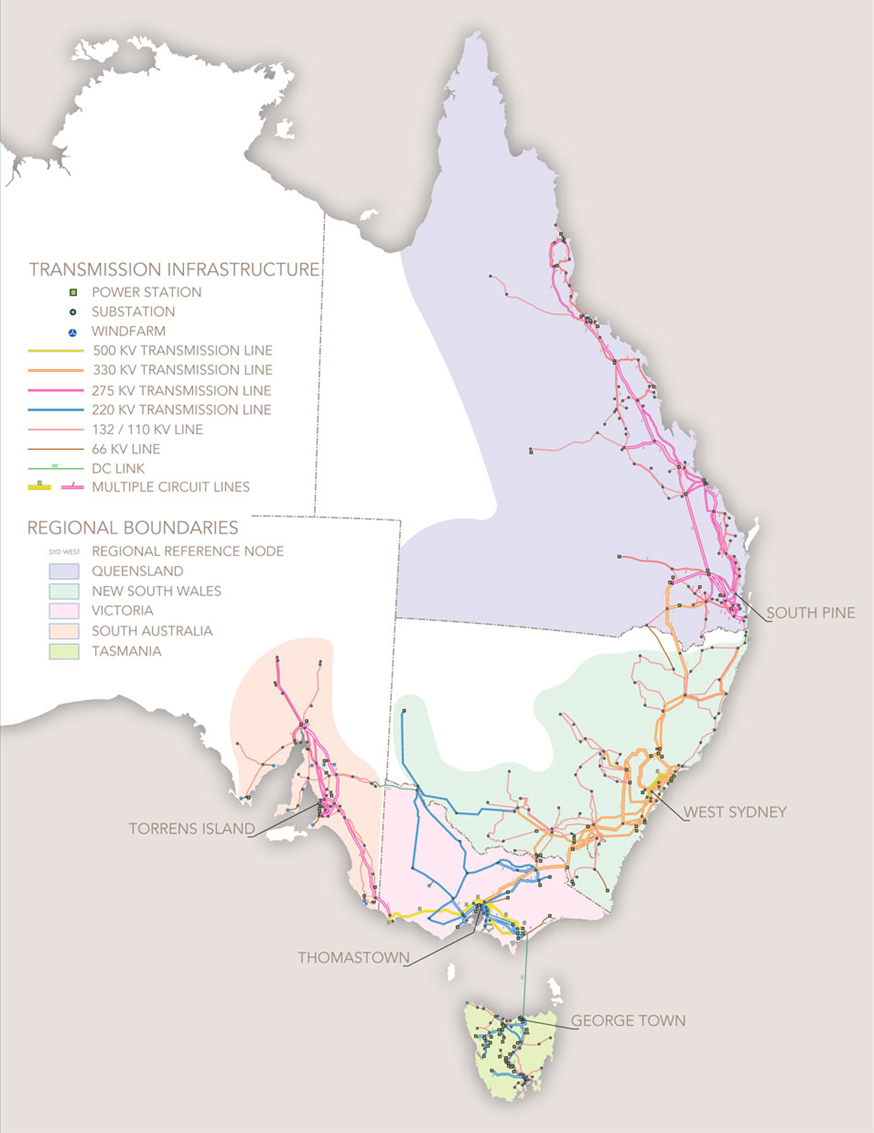 Source: Australian Energy Market Operator
 
Electricity is generated, used in each region and traded across regions.
High voltage transmission lines transport electricity from generators to electricity distributors, who deliver it to homes and businesses on lower voltage 'poles and wires'.
The NEM operates on one of the world's longest interconnected power systems - from Port Douglas in Queensland to Port Lincoln in South Australia - a distance of around 5,000 kilometres.
The NEM generates around 200 terawatt hours of electricity annually, supplying around 80% of Australia's electricity consumption.
The electricity industry is one of Australia's largest.  It provides energy for industry, businesses and households. 
Western Australia and the Northern Territory are not connected to the NEM. They have their own electricity systems and separate regulatory arrangements, although the AEMC also has a role in the Northern Territory.